'Oh Sang-jin' Kim So-young, a big fan of BTS...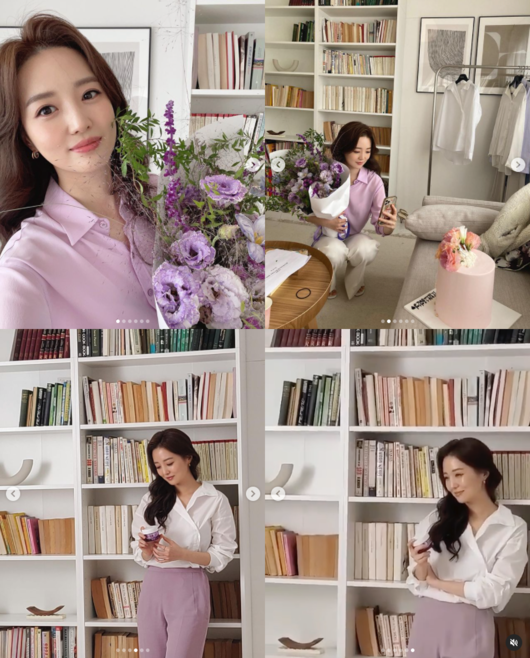 Oh Sang-jin's wife Kim So-young showed off her dazzling beauty.
Kim So-young released several photos on his personal Instagram account on the afternoon of the 30th with a message saying, "I am going to work on a pleasant Saturday.
In the photo, he is wearing a light purple shirt and holding a bouquet of purple color, another photo of him changing into a white shirt, but wearing a light purple slacks, proving to be a purple lover.
Kim So-young is widely known as a big fan of BTS. He seems to love the purple color, the symbol of BTS.
Meanwhile, Kim So-young married Oh Sang-jin, an announcer's senior, in 2017, and gave birth to her daughter in September 2019, and is currently busy with various broadcasting activities and book cafe operations.
SNS