'Marvel joining' Park Seo-joon, released Acting...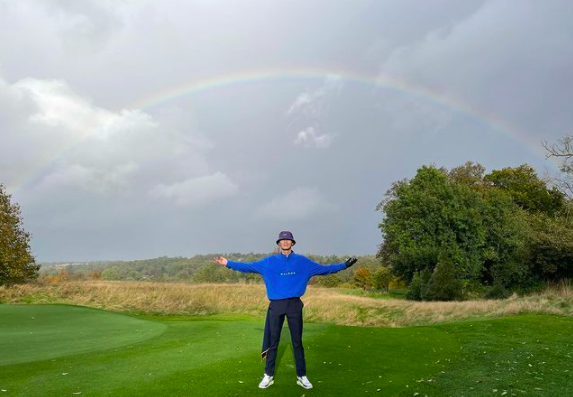 Park Seo-joon has revealed his current status in England.
Actor Park Seo-joon posted a picture on his instagram on the morning of the 30th without any comment.
In the public photos, Park Seo-joon takes an authentication shot on the field during golf rounding. Park Seo-joon posed under a pretty rainbow, and many fans pressed their likes and commented on the recent photos. Friend the Member for Friend, An Bo-hyeon, was also happy to commented.
Currently, Park Seo-joon is in the UK for filming the Hollywood hit "The Marvels." In the meantime, Walt Disney recently re-adjusted MarvelStudios' new release schedule due to the Corona city. Acting the release date up to 5 months at once. The sequel to "Captain Marvel" "The Marvels" was scheduled to be released in 2022, but announced it would be released on February 17, 2023, which was somewhat Acted.
Earlier, Park Seo-joon left for London on September 3 for "The Marvels" filming car, and no detailed characters were released.
park sea-joon SNS