Kwak Seon-yeong 'Black and White with Edge'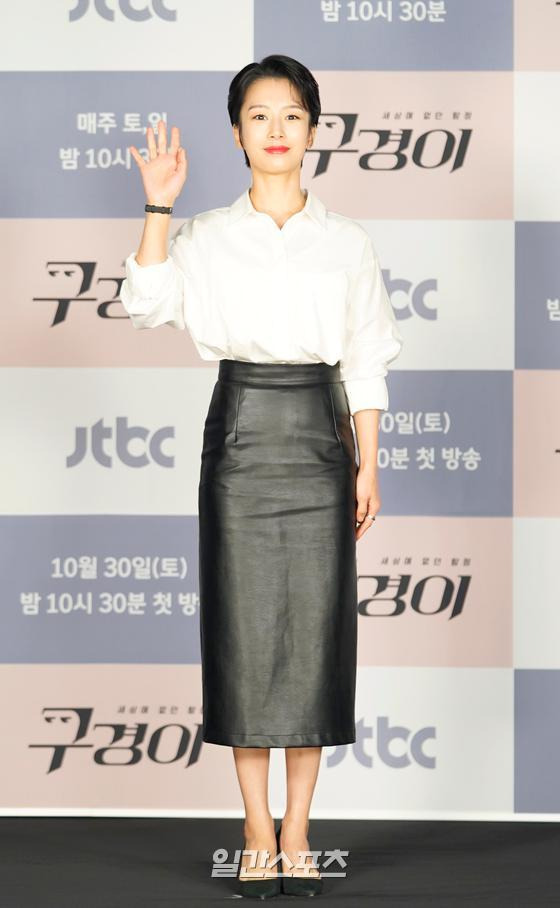 Actor Kwak Sun-young attended the JTBC new weekend drama 'caliber' production presentation, which was broadcast live on the afternoon of the 29th.
"Caliber" (directed by Lee Jung-heum) is a comic tracker full of suspense by a police officer, "Suspicious in the corner" caliber, who was a competent police officer in the past but built a wall with the world and is now hiding in the game. First broadcast on the 30th.