Kim Hye-seong "Stop all contacts after High Kick, Jung Il-woo only buzzes in 13 years" (Youth documentary)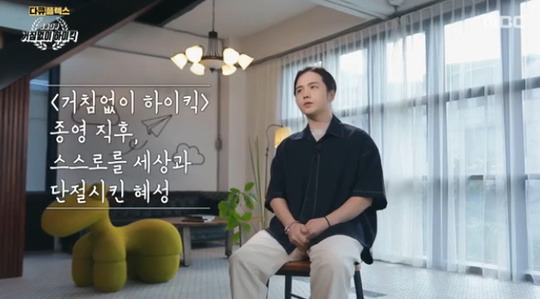 Actor Kim Hye-seong confessed to the slump when he stopped contacting people around him.
In MBC's Documentary for Youth - High Kick without a hitch, which was broadcast on October 29, Actor Kim Hye-seong has been in a long time.
On the day of the show, the main characters of High Kick were gathered in one place, including Lee Soon-jae, Na Moon-hee, Jeong Jun-ha, Park Hae-mi, Jung Il-woo and Kim Hye-seong.
Kim Hye-seong, who appeared on the show for a long time, said, "I still have a lot to catch up with. I missed this scene until my mother, father, and my family. I should have contacted you, of course, but I am so guilty. I am happy and woozy. "Park Hae-mi said," My heart hurts. "
Jung Il-woo said, "I thought the comet was a friend who could get closer and I came to my house often, but at some point he was out of contact. I did not work. "
Kim Hye-seong said, "I didn't contact the crew at the time, but almost everyone. I just didn't want to do anything at the time. "I didn't want to work and I wasn't motivated," he said. "I didn't have much motivation for personal work and I spent that time. I think it would have been too hard for me to continue my work. I do not regret it. "
"I haven't been in touch for decades, and I accidentally contacted Jung Il-woo last year. "I was angry with the slang word 'This is XXX' and I talked to him in almost 13 years." "The awkward and worried mind disappeared like snow melting. This Friend felt like I still remembered and treated him at the time. "