'Crime puzzle' Go Ah-sung summons Yon Kye-sang as suspect...the 'breath-stop' psychological warfare of mixed lovers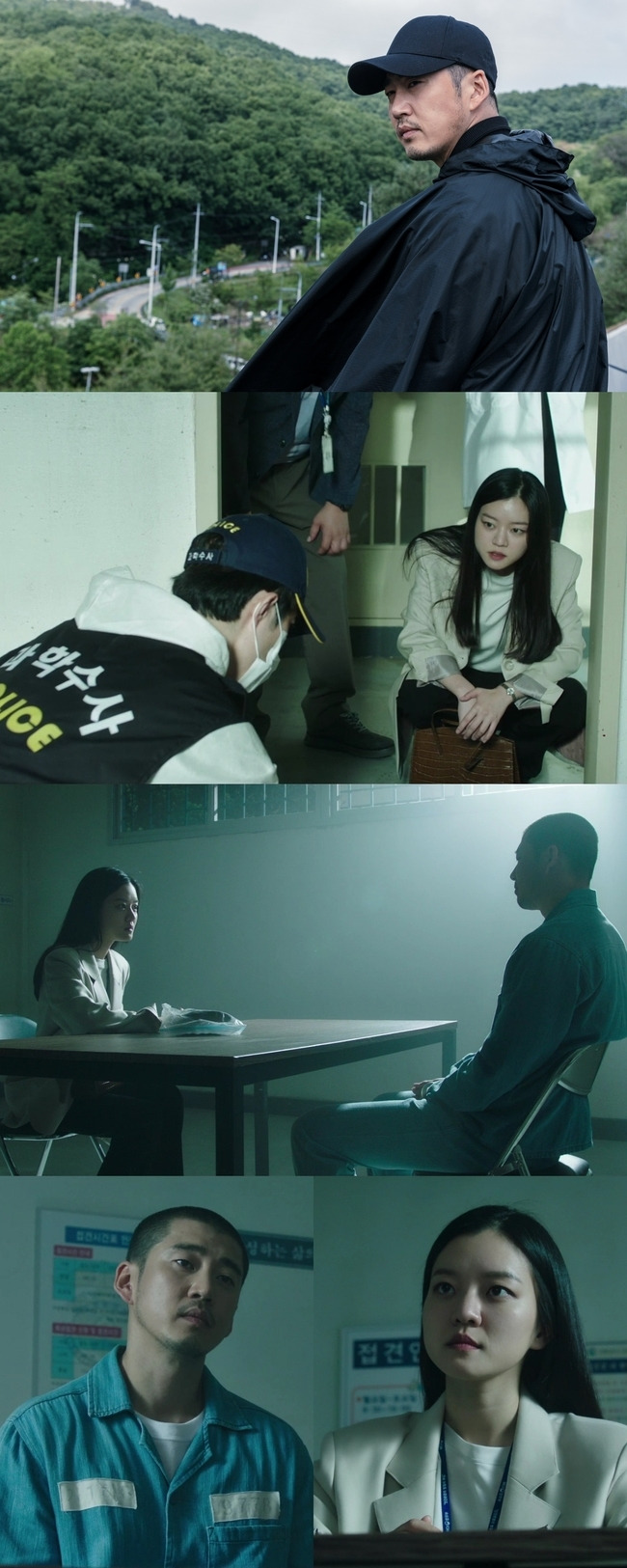 The breathtaking psychological warfare of 'Crime Puzzle' Yon Kye-sang and Go Ah-sung announces the prelude to an unpredictable truth chase.
Ole TV x seezn The original 'Crime Puzzle' (director Kim Sang-hoon, the play's final road, the planning KT Studio Genie, and the production studio 329) captured the image of Han Seung-min and Go Ah-sung, who faced the death of a question in the prson on October 28.
The Crime Puzzle is a truth-chasing thriller of criminal play that reveals the background of the case as a criminal psychologist, Han Seung-min, who confessed to murder, and his former lover and investigator. The struggle of Han seung-min, who is trapped in his own private, the pursuit of the play that chases the mysterious murder, and the story of a closely intertwined two-track maximizes the genre pleasure. Director Kim Sang-hoon, who was well received for his detailed directing in the drama Tell As You Are, and writer Choi Jong-gil, who showed the power of a big narrative through the movie Daeripun, are responsible for the perfection.
The photo released on the day shows Han seung-min and Yu-hee facing the death in the prson. The play searches the scene with sharp eyes. The place where the sharp intuition of the play is directed is the han seung-min. Yu-hee confesses to murder and summons Han Seung-min, who entered the prion, as a suspect, but he is relaxed as if he had foreseen everything. Indeed, with the introduction of Han Seung-min's private, it raises the question of what happened.
The first episode of the episode, "Crime Puzzle," is a violent wave of rage. In the first and second episodes, which are released on the 29th, Han Seung-min confesses to killing the father of his lover, Yu-hee, and causes a blue wave. Two people who have been confronted with murderers and investigators in a moment in a happy lover, and at the same time as the entrance of Han Seung-min, a death of question occurs and ignites a fierce truth game.
"The entrance of Han seung-min shakes the prisson," said the crew of the Krime Puzzle. "The specter of the entangled characters will be unfolded by the desire of the entangled characters," he said. "In it, please expect the Han seung-min who started fighting for his life for the purpose, and the play to track the truth."